We spent the day exploring Lake Macquarie and other parts of the Central Coast. In the morning, we went for a walk to the beach next to the caravan park to see what it was like. The weather was beautiful and it was a lovely way to start the day.
Mum and Dad took us to a dog beach called The Caves where we had a great time and met some other dogs to play with.
After the beach we drove to a place called The Entrance where there were lots of Pelicans, including an island with them.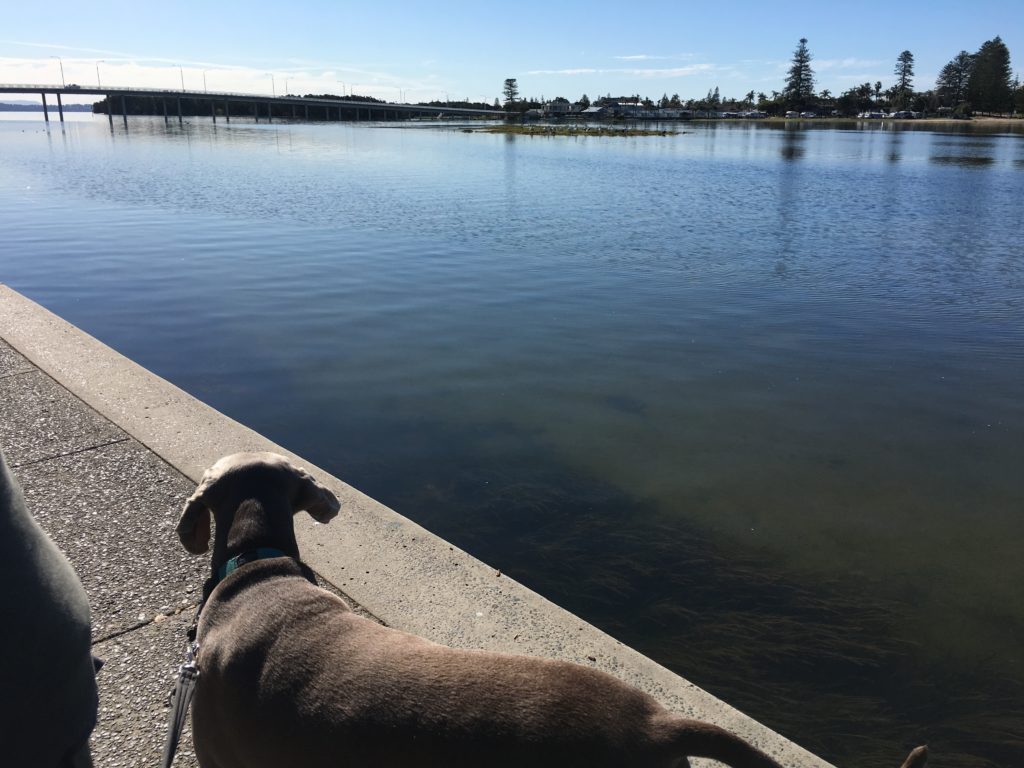 There was also a large water bowl in middle of the town, but there were some funny looking objects in there.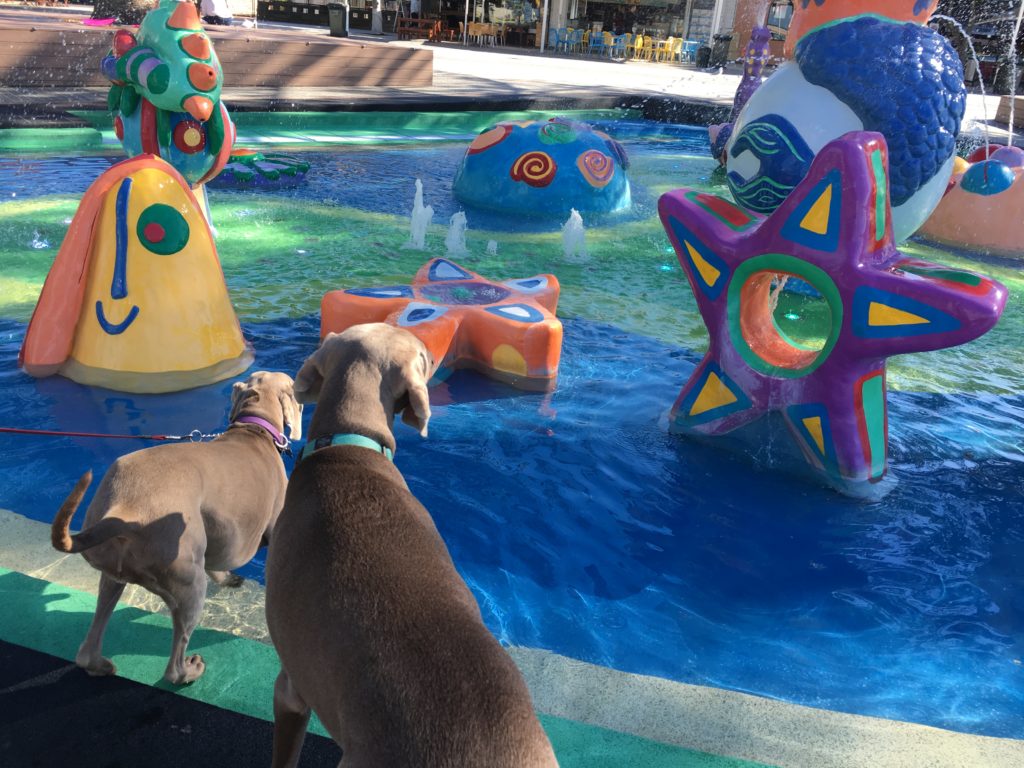 We drove down to Gosford and Erina where we waited patiently while Mum and Dad went into some shops, and then we want to another beach called Catherine Hill Bay that has a historic jetty.
All we really wanted to do was play with the ball.
As the sun set, we drove down to Lake Macquarie so mum could take some nice photos.
It was Mum's birthday, so Dad surprised her with a cake with candles! We weren't allowed any though.