We woke up today to the beautiful view across the lake from our caravan.
We were even treated to breakfast outside in the sun.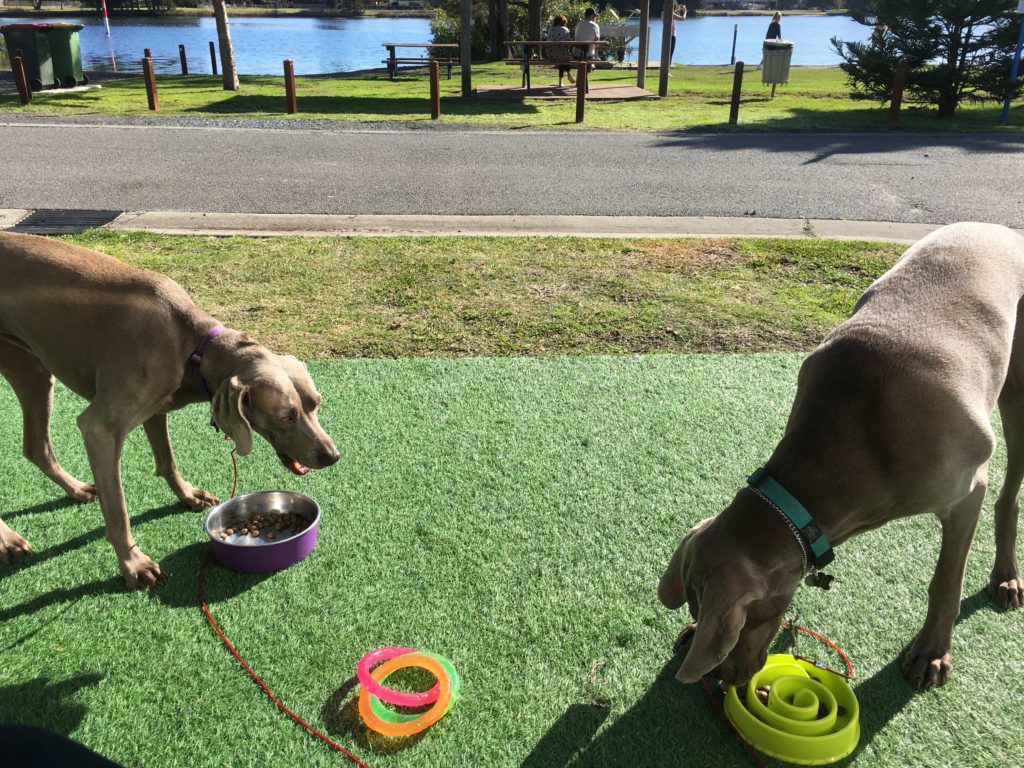 After breakfast we visted some beaches, but I really liked the nice fresh water in the refill station.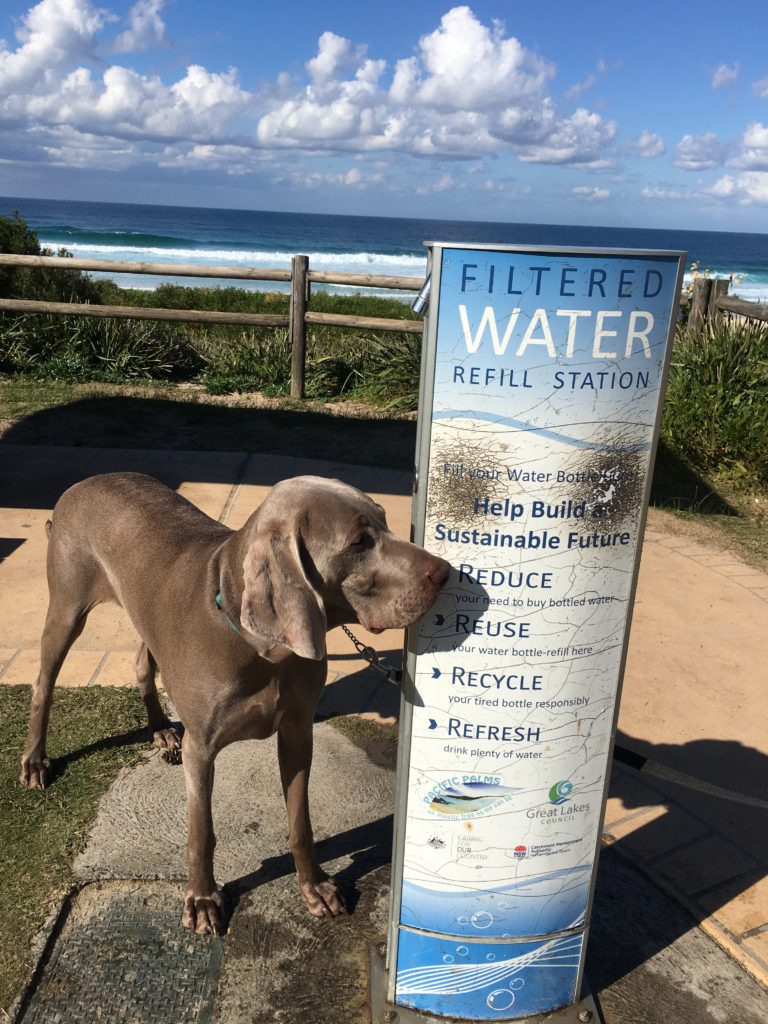 The second beach we went to we were allowed to go for a run. The beach was called Seal Rocks, but I didn't see any seals.
Back in Forster, we said hello to some of the town's resident Pelican's.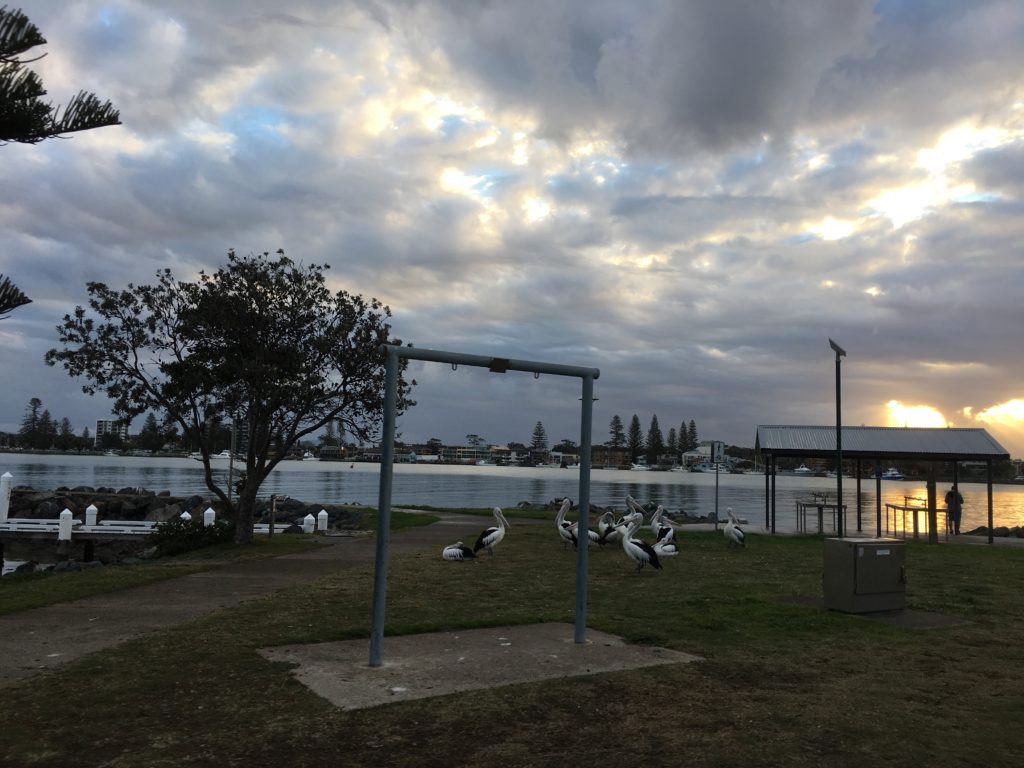 Between Forster and Tuncurry there is a long bridge over the river. We drove over the bridge so many times whilst staying here.
To end the day, we went to the dog park again and played with lots of other dogs until we were exhausted.